Veterinary Surgery:

Providing Expertise & Quality Care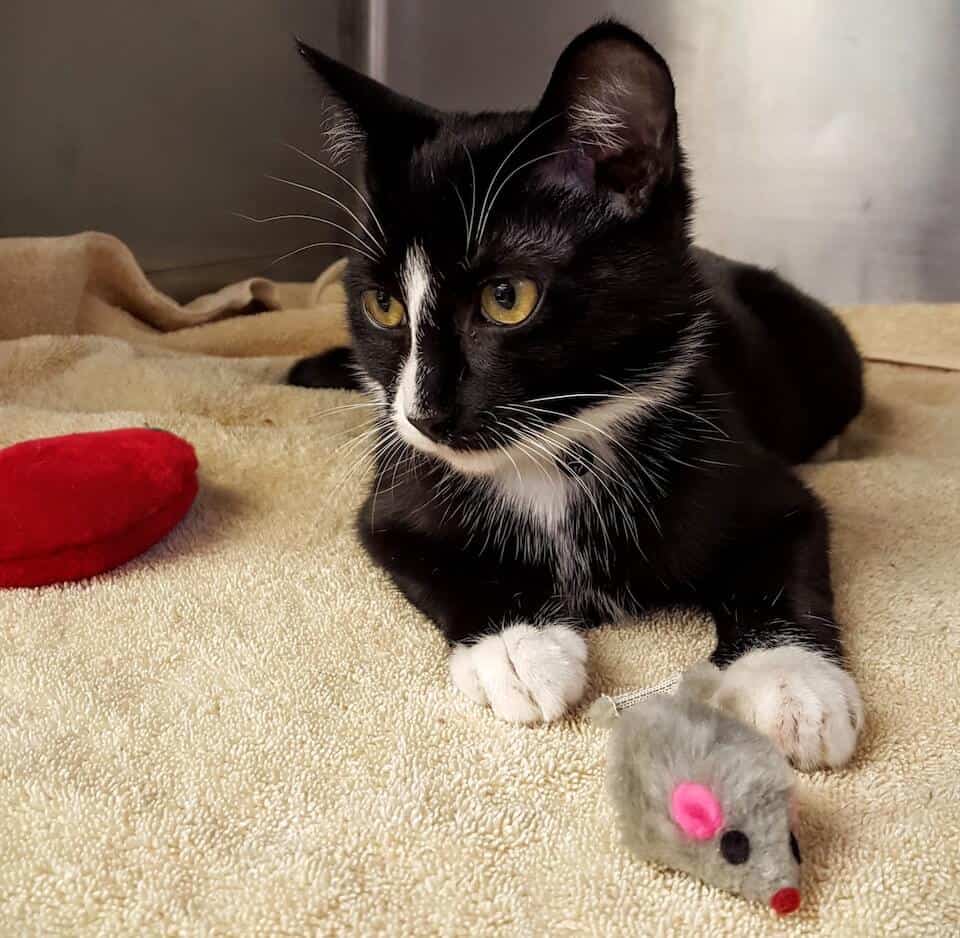 We offer a wide range of surgical services at Becker Animal Hospital. These include spay and neuter procedures, growth removals, cystotomies (bladder stone removals), wound and laceration repairs, hernia surgeries, exploratory surgeries (for suspected foreign bodies), and more. In addition, we provide dental cleanings and complete oral care, which you can learn more about by visiting our pet dental care section.
Ensuring the Comfort and Safety of Your Pet
Becker Animal Hospital has been treating pets for more than 50 years. We take our patients' care very seriously, which is why we have put a series of safeguards in place that begin the night before the surgery and continue until your pet has fully recovered.
When your pet is scheduled for surgery, you will be provided with individualized care instructions. Typically, this will include not feeding your pet after midnight on the eve of the procedure. Once your pet is admitted to our hospital, he or she will be housed in a clean and comfortable kennel.
Our veterinarians and staff will then conduct a thorough physical exam, which will include checking to see if your pet's temperature is elevated and whether there is any upper respiratory congestion present. A blood sample will also be drawn for a pre-anesthetic blood panel. The panel is produced on site in our veterinary laboratory, and it provides important information about your pet's internal organ function. Once the veterinarian has confirmed that your pet is healthy enough to be anesthetized, the procedure can move forward.
Your pet may have an IV catheter put in place prior to surgery, which will enable him or her to receive fluids intravenously. This will keep your pet well hydrated and help to balance his or her electrolytes while under anesthesia. And, in the unlikely event that an emergency arises, the IV catheter can be used to quickly administer life-saving medication.
While diagnostic tools play an essential role in safety and care, nothing is more important than individualized attention. From the moment your pet is sedated, a dedicated veterinary technician will be present to monitor your pet's comfort level, temperature, pulse quality, heart rate, and respiration. Your pet will also be connected to a pulse oximeter machine, which will keep track of the amount of oxygen in the blood. After the procedure has been completed, the veterinary technician will remain with your pet as he or she awakens to ensure that the recovery process is as comfortable as possible.
When it's time for your pet to go home after surgery, you will be provided with complete home care instructions along with any necessary medications from our in-house pharmacy. You may also be given an Elizabethan collar to prevent your pet from accessing the incision site until it has healed.
Our Commitment to You
We understand the trust you are placing in us when you bring your pet in for surgery. That is why we are continually striving to be the best at what we do. From staying apprised of the latest advances and innovative trends in veterinary medicine, we will do everything we can to give your pet a safe, compassionate, and positive surgical experience.
To learn more about our veterinarians and staff, as well as take a tour of our hospital, please visit our About Us section.