Posts Tagged: halitosis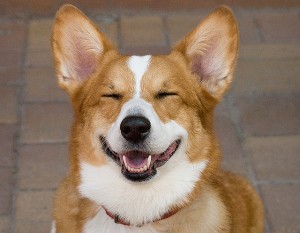 Did you know that by 3 years old, more than 75% of dogs and cats have periodontal disease?  Here are five questions you can use to help evaluate if your dog or cat may need a professional dental cleaning.
Does your pet have bad breath?  We don't expect your pet to have minty fresh breath, but they shouldn't have chronic foul breath either.  Bad breath (aka Halitosis) can be a key indicator that it's time to take a look at your pet's teeth and see if there is plaque build-up or periodontal disease.
Is there noticeable discoloring or build-up on your pet's teeth?  If you're able to lift up your furry friend's lips you should be able to get a glimpse of your pet's teeth to see if there's any build-up or if gums are bright red.