Posts Tagged: furry friend
There are many characteristics and quirks that make our dogs special.  These qualities are part of why we love them.  As pet owners, most of us would love extra insight into our dog's background.  Did you know that there are DNA (a.k.a.Genetic Analysis) tests for dogs?  But, why would you want to have a DNA test for your dog?  Just as with humans, DNA tests have become a popular and accurate way to find out about genetic background, ancestry and genetic conditions.  DNA testing allows us to get a more detailed picture of what makes your dog unique.  Here at Becker Animal Hospital we use the Royal Canin Genetic Health Analysis.
There are two types of DNA tests; one is a blood test, the other is a cheek swab. The swab can easily be contaminated before it's placed into the sterile container.  Therefore, at Becker Animal Hospital, we use the blood test.  A sample is obtained by our experienced veterinary technicians, making the process quick and easy.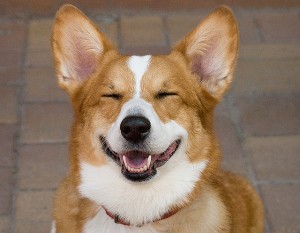 Did you know that by 3 years old, more than 75% of dogs and cats have periodontal disease?  Here are five questions you can use to help evaluate if your dog or cat may need a professional dental cleaning.
Does your pet have bad breath?  We don't expect your pet to have minty fresh breath, but they shouldn't have chronic foul breath either.  Bad breath (aka Halitosis) can be a key indicator that it's time to take a look at your pet's teeth and see if there is plaque build-up or periodontal disease.
Is there noticeable discoloring or build-up on your pet's teeth?  If you're able to lift up your furry friend's lips you should be able to get a glimpse of your pet's teeth to see if there's any build-up or if gums are bright red.